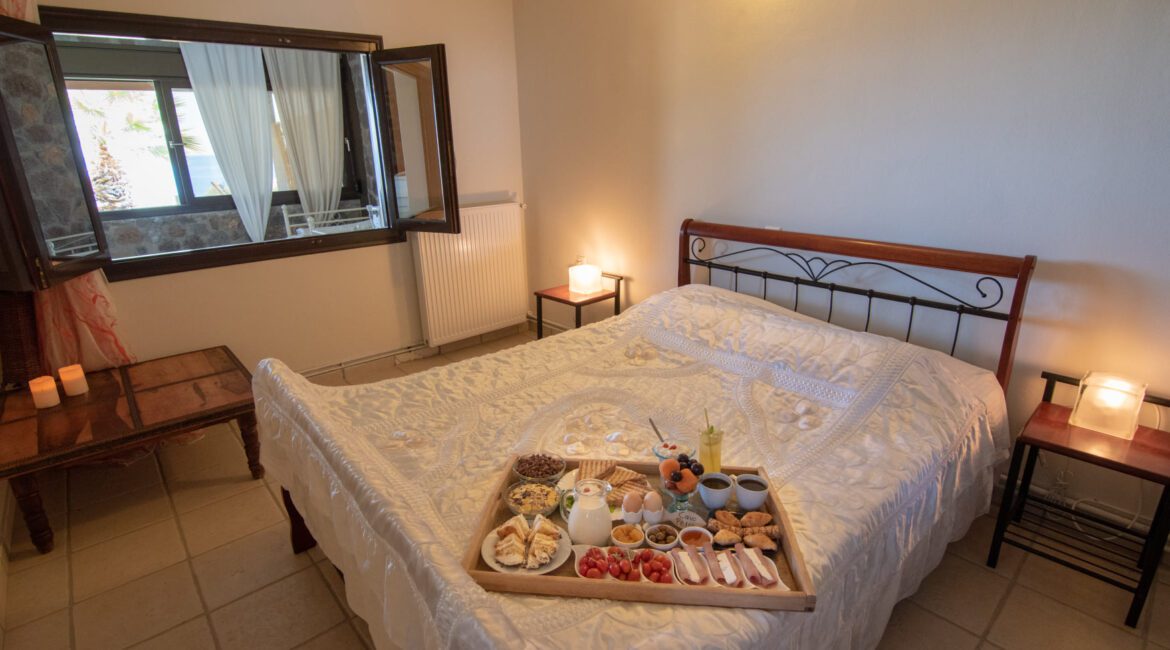 Sea view suite
Hosts 1-6 people
Appropriate choice for families with many members or lots of inseparable friends.
It is a ground floor apartment, with a private having a roof veranda, accessible to the garden. It consists of a master bedroom fully furnished,a kitchen,a big living room with a fireplace.
In the bathroom though, thanks to our jacuzzi, you will have the chance to let yourself go and enjoy qualitative personal services, something that you really deserve!
Non smoking rooms
Panoramic sea view rooms
Healthy and quiet enviroment
Outdoor furniture & veranda equipment
Free wi-fi access
Flat TV
DVD
Radio,sound system
Safebox
Hair dryer
Refrigerator & mini bar on demand
Anti-mosquito devices
Autonomous cooling/heating system
Filtered water
Exclusive room service
Top quality anatomical layers
Top quality bed linen made of : cotton,linen or silk
Cleaning and steam services with ecological cleaning systems
Daily bed linen change on request
menu pillows
Firefighter devices
Fireplace
Jaccuzzi